The 'wellness' industry is thriving at a rapid pace in this pandemic time. This industry consists of three pillars- fitness, nutrition, and travel. Growth of health clubs, gyms, and fitness companies is largely accountable for the rise of the wellness sector. Globally, the number of fitness clubs is increased by 4.6% annually, and the fitness app development can drive its growth. 
Why Digital Transformation in the Health Club is Important?
Digital fitness solutions have paved the way for innovative and interactive experiences in exercises and workouts. Though this sector has started embracing digital transformation late, it remains highly adaptable for technological advancements and making progress on various issues like digitized activities and customer management. 
Digital transformation in the fitness industry has made it possible to bring digitization in every program and service. 
The digital transformation journey in the health club or fitness company starts with an introspection of the club. It includes checking of website and social networks, hardware and software in use, and CRM (Customer Relationship Management) inspection. 
The digital transformation strategy needs to be planned before building a health and fitness app for your health club or gym. 
Digital transformation strategy remains different for every gym or health club. There is no one size fits all formula for any fitness club or gym. Digital transformation in the fitness industry can bring cultural change and infrastructure change while challenging the status quo. Even if these changes may face internal resistance, you need to implement them.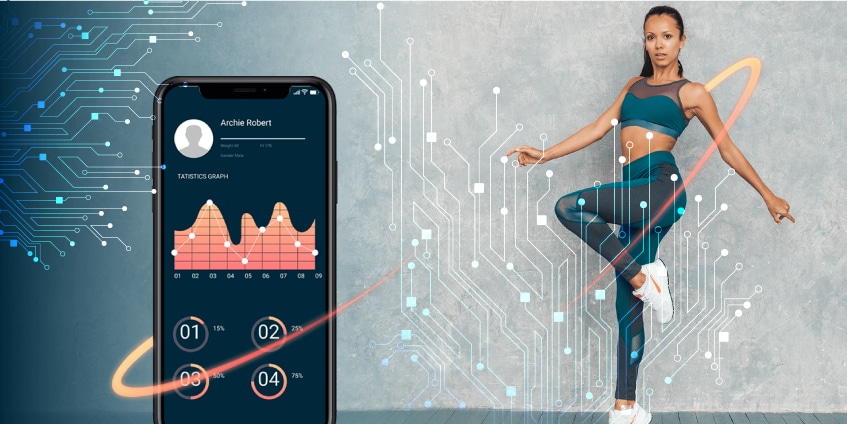 You may need to walk away from established business processes to implement new and advanced practices based on digital transformation to ensure growth of your business. 
In this pandemic time, people tend to prefer workouts at home. They do not want to go away to gyms or fitness clubs for daily exercises. In this scenario, digital transformation in the fitness industry can assist them to survive and thrive.
Simply put, digital fitness solutions are necessary to provide what customers or members expect and require. These days, like other industries, the fitness sector has also become customer-centric, and with the advent of a wide range of digital channels, we witness a paradigm shift from fitness businesses to fitness customers. 
Members enjoy more powers and privileges than before in health clubs, fitness studios, and gyms. 

Another important factor is intensifying competition. Apart from increasing operating efficiencies, bringing automation, and other benefits, digital transformation in the health club can give it a competitive edge over peers and club owners can provide excellent experience to the members. 
As a gym or fitness club owner, you always want to give the best-in-class services offline and online to your club members or customers. Fitness app development can assist you to meet this objective effectively. 
Let's dig deep into the major benefits of digital transformation for the fitness industry. 
Also Read : Top Fitness App Development Trends to Watch in 2021
Top Benefits of Digital Transformation for Fitness Sector
When you build a health and fitness app, you can leverage the benefits of digital transformation. From online class booking to on-demand online training, digital transformation solutions can perform various tasks with ease for the fitness sector. 
Personalized Experience
You can give your customers or members a personalized experience as the fitness app development company enables them to make a personal fitness plan.  A personal trainer app can make users feel like they are doing exercises in front of an instructor.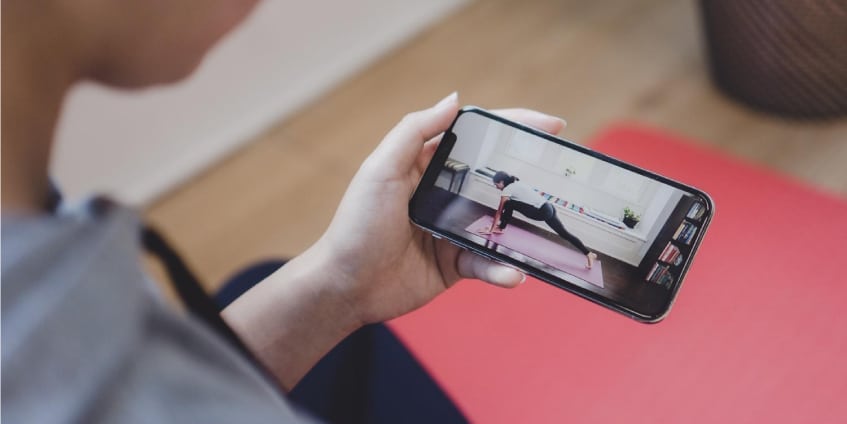 It becomes possible by integrating AI in fitness app development.  On one hand, fitness apps save time for users, and on the other hand, they remain highly convenient. 
Effective Training
Emerging technologies like AI, IoT, and VR combine to provide effective and lifelike training for workouts and exercises to users. As the pandemic has affected thousands of millions of health and fitness facilities across the world, online training functionality can lend a helping hand. 
Fitness app development companies can integrate the right approach to digitization into the customized fitness apps to enable health clubs and gyms to offer online training as a part of the membership.  
Save Time 
Usually people with hectic schedules prefer a customized mobile app for daily workouts and exercises. In fitness clubs or gyms, waiting for the trainer to adjust the schedule or make workout planning takes time, and members simply do not like it.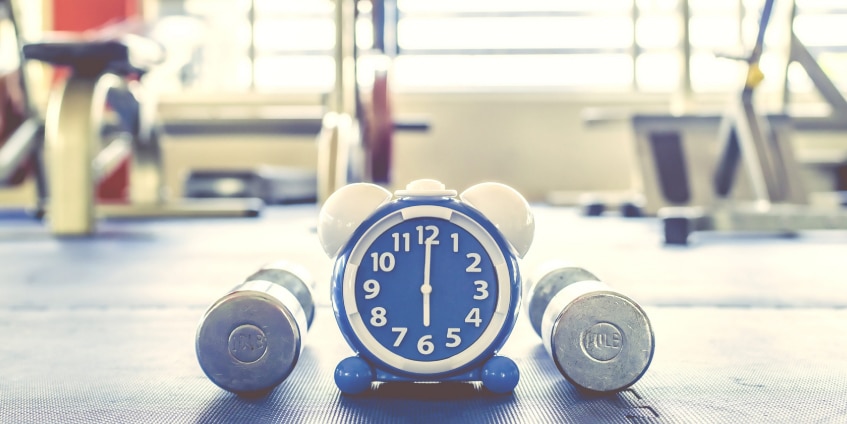 WIth a customized fitness app, users or customers can easily make a plan and the app can make adjustments instantly as per the user's convenience. It can save time and users tend to maintain their workout schedule efficiently. 
Improve Orientation
We simply cannot separate fitness and health domains.  Digitalization enables health clubs to offer no-risk training at home while following social distancing needs. This makes the health-fitness package more attractive for members. It improves health-fitness orientation. 

A reputed fitness app development company can assist gyms or health clubs to enable them to design health-focused fitness programs through apps. Fitness tracking apps with desired features can make the overall fitness activities more interesting and engaging.  
Spread Awareness
Fitness app development services are designed to build apps that can spread awareness for health and fitness. When we talk about a wholesome fitness experience, we cannot skip the aspect of health education or fitness awareness.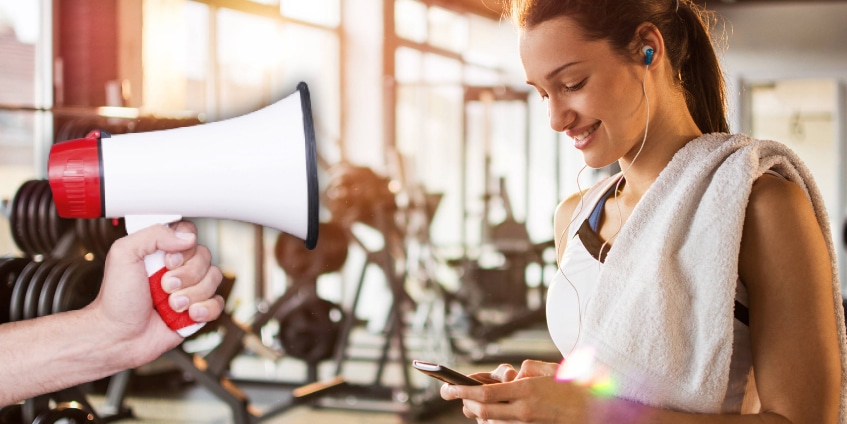 Digital fitness solutions can educate members of the health clubs or app users through health tips and other necessary information through notifications. This can help gyms and fitness clubs promote their business. 
Social Media Advantage
Facebook and Instagram are favorite platforms for fitness freaks to share their activities and workouts. Snapshots of fitness tracking app screens are gaining ground on these social media channels. 
Tailored fitness apps with social media integration can remain popular among people for a long time. Such apps assist gyms and fitness clubs to leverage the advantage of social media to remain competitive.
Concluding Lines
Advancing technology can add value in your fitness business. With customized digital transformation solutions for the fitness industry, you can get a competitive edge over other peers. 
Today, people want more facilities with the gym and health club memberships. Digital fitness solutions can assist you to meet these expectations and add a personalized approach to attract more people toward your business. 
Solution Analysts is a renowned fitness app development company that develops feature-rich fitness tracking apps. Our in-house team of developers can meet all the challenges of the health and fitness sector while addressing the app user's expectations effectively. We assist gyms, health clubs, and fitness clubs to come up with seamlessly-performing unique apps.