Artificial Intelligence has created a buzz across all major industry sectors. Talking about the fitness sector, AI can give intelligent solutions to wellness and fitness-related issues. Many gyms and fitness clubs want to leverage the benefits of AI app development and attract more people. This trend has opened the doors of new opportunities for AI in a thriving global fitness technology market, which is expected to reach $62.1 billion by the year 2025. 
AI has a vital role to play in taking the fitness industry to a new level. It contributes to a range of processes including marketing strategies, day-to-day activity schedules, and user experiences. Let's go through some of the key benefits of AI in fitness app and find out how it becomes a game-changer. 
Top Five Benefits of AI Technology in Fitness Industry
A customized fitness app development solution enables gyms and fitness companies to leverage the benefits including 
Diet Planning
AI adds more value to customized diet and nutrition apps. Be it meal planning or giving dieting instructions, diet planning apps need AI-driven features. These features keep the track of the user's progress in making adjustments in their diet with the help of self-adjusting diet algorithms. These algorithms work on the data collected in a particular time interval.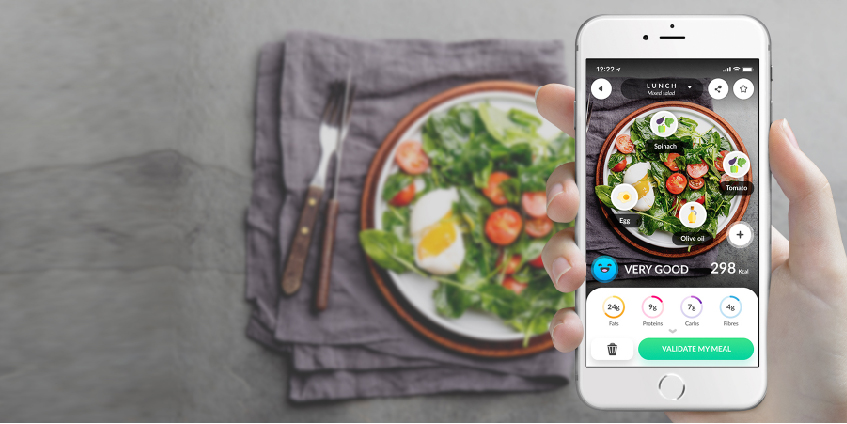 AI-driven diet suggestions are more personalized and effective for users. It is possible for app users to take good care of their diet for maintaining good health through AI-based diet and nutrition apps.
Human Pose Simulation 
This functionality is similar to the facial recognition technique. However, here the entire human body is covered for checking the posture and analyzing. Human pose estimation can analyze the body positions in 3 ways- 
Contours Modeling- It covers the width of the body including the torso and limbs. 
Volume Modeling- With the 3D body scan technique, volume modeling enables the AI-powered app to represent the body in various geometric shapes. 

Skeleton Modeling- It represents the structure of the skeleton. It is necessary to check the position of ligaments and bones during the workout sessions. 
Altogether, the human pose estimation concept is useful for app users to do exercises and workouts with the right posture in a tailored fitness app development. 
Wearable Integration
The AI technology is designed for analyzing the available data. One of the trending applications of AI in fitness is its integration into wearable devices.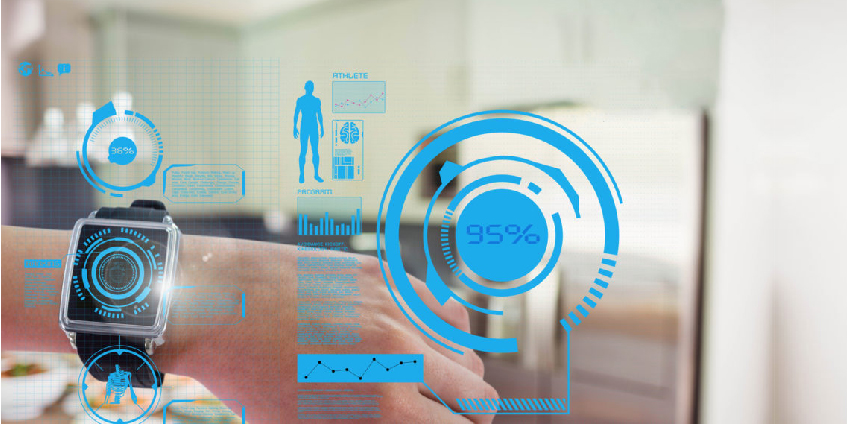 Whether it is Apple Watch or Fitbit, all wearables can collect the user's data, but with an AI integration, it is possible to detect irregular heartbeats in advance and reduce the risk of a stroke or cardiac arrest. 
AI makes wearables smarter, and they can keep all the records related to workouts, exercising, and even vital parameters. In the future, AI-powered wearables will offer more specific and personalized suggestions and build a complete health profile of the users. 
Personal Training Apps
A mobile app development company can boost the gym or fitness company's services by developing fitness tracking apps and personal trainer apps. AI-based personal trainer apps can be a game-changer in the fitness industry. 
These apps enable users to meet their fitness goals with the help of Artificial Intelligence. Personal training apps based on AI are designed to offer personalized experiences to the users while offering them tailored fitness plans as per their goals. 
What's more, these apps can act as AI-based personal trainers. They can check workouts and correct users like a real fitness trainer. All they need is a smartphone camera. Users can easily get real-time feedback on their exercises, body posture, and workouts. 
Also Read- How Fitness Mobile Apps can Help in Improving Your Fitness Business 
Performance Improvement
AI can be integrated into various fitness gadgets and wearables to help fitness freaks and amateurs to set personalized fitness goals based on various parameters. Height, weight, and other aspects are taken into account as data and AI technology can provide actionable insights.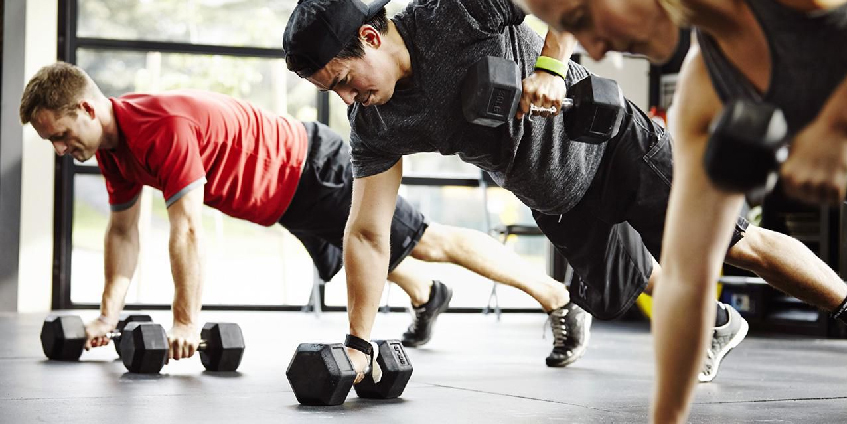 In a way, users can improve their performance while achieving their fitness goals. Benefits and opportunities for AI in fitness will be capitalized on using AI-powered apps in the future.  
When AI-based features are integrated into customized fitness apps, companies or clubs can attract more people toward their services and improve their sales. They can also make informed decisions in real-time by having actionable insights from AI-based features. 
What's more, the fitness app development company can integrate AI-based chatbots to provide a humanlike and unmatched customer experience to app users. Altogether, you can improve all services and overall performance that drive sales. 
Necessity of AI-powered Fitness App
Though the integration of AI is just in a nascent stage in fitness apps, we know that this technology has immense potential. While giving a competitive edge to your fitness firm, AI can bring transformation to your services like exercises and workouts with personalized training. 
Read more : 10 Unique Features must have in your fitness tracking app
Key Applications of AI in Fitness
AI has a lot of potential for the fitness sector. Here are the top applications driven by revolutionary AI technology-
AI-powered wristbands and gadgets

AI-driven diet and nutrition apps

AI-powered footwear and other fitness wearables

Smart and Intelligent Assistants for Gyms and health clubs

AI-based fitness tracking applications
Concluding Lines
Artificial Intelligence has already emerged as the most popular concept in all major industry sectors including health and fitness. It not only helps people stay fit but also keeps them motivated to continue workouts for a long time. 
AI-based features in fitness tracking apps facilitate users to achieve fitness goals without going to a gym. These days, many AI-powered mobile apps with advanced features are available to provide personalized experiences to users. 
Solution Analysts is a renowned fitness app development company. Our in-house team of experienced app developers can integrate advancements in emerging technologies like AI, AR, and wearables to build advanced app solutions. We assist the health and fitness sector to bring intelligent apps based on AI technology.