Digital healthcare solutions have immense scope in the thriving medical sector. But, with bringing new opportunities in the sector, these solutions throw new challenges.
The healthcare sector is transforming at a rapid pace in this pandemic age, and mHealth app development fuels its growth. Real-time video chats have successfully replaced routine physical checkups and people can schedule their appointments online with ease. 
Customized apps have brought many positive changes on the sides of patients, doctors, and hospital admin alike. Healthcare app development trends are evolving to make every process ranging from hospital admin to EHR optimization more effective. 
However, digitization in the healthcare sector poses some challenges as well. Mobile app development companies have to consider a number of factors to transform healthcare systems from traditional to digital infrastructure. 
Let's understand the key challenges and features of healthcare app development from the perspective of an app development company. But before digging deep into these aspects, it is necessary to understand the healthcare ecosystem by looking at the types of healthcare apps.

Top Types of Healthcare Apps
 We can classify healthcare apps on the basis of healthcare professionals and patients. Healthcare professionals include healthcare providers, physicians, and other staff. 
Apps for Patients
This category includes mental wellness apps, food & nutrition apps, education and health awareness apps, mental wellness apps, women health apps, and reminder apps. We can also consider advanced fitness tracking app in this category. 
Apps for Healthcare Professionals
Patient monitoring apps, reference and database apps, EHR app solutions, and clinical assistance apps are some examples of apps for healthcare professionals. Hospital management apps can be also considered as app for healthcare professionals. 
Here, it is fair to mention that as healthcare app development trends keep on changing, this list cannot remain the same for a long time. However, we have taken examples of the most popular types of apps in this list. 
Also Read- All You Need to Know about HIPAA Compliant App Development
You may raise a question- what makes the healthcare app special? The answer is- its set of features. Even if two healthcare apps have the same functionalities, it is possible that they do not have the same set of features.
A reputed mHealth app development company can assist healthcare organizations to come up with unique yet user-friendly healthcare apps. 
Here are the must-have features of customized healthcare apps. 
Must-have Features of Healthcare Apps
We will start with the most obvious feature Appointment Booking or Scheduling Appointments. 
Appointments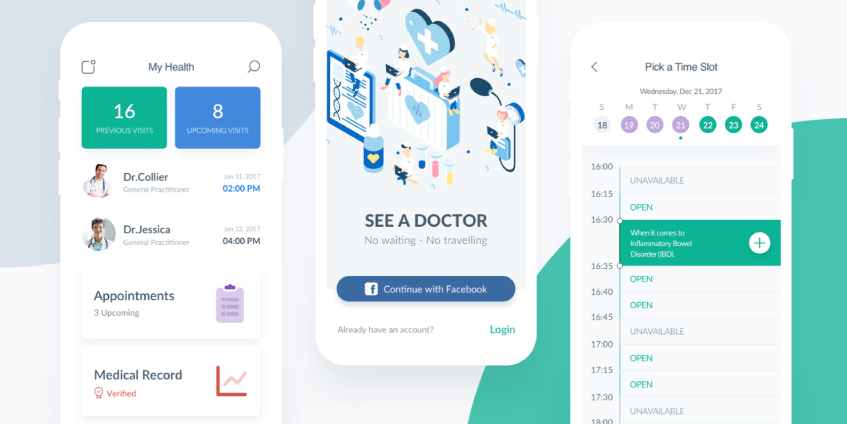 We cannot imagine advanced healthcare apps without this feature. It enables patients to schedule appointments with their doctors and gives doctors a holistic view of their daily appointments. Healthcare app development companies add this feature to assist the app users to get rid of the waiting room chaos. 
Health Tracking
This is an important feature for any doctor-on-demand type of apps. It monitors the patient's vital parameters and conditions including pulse rate, blood pressure, calorie intake, etc. 
Read more : 10 Unique Features must have in your Fitness Tracking App
Geolocation
Any telemedicine or telehealth apps have this feature to serve patients efficiently during emergencies. With this feature, patients can easily find out doctors and hospitals in their nearby areas. 
Scheduling and Reminders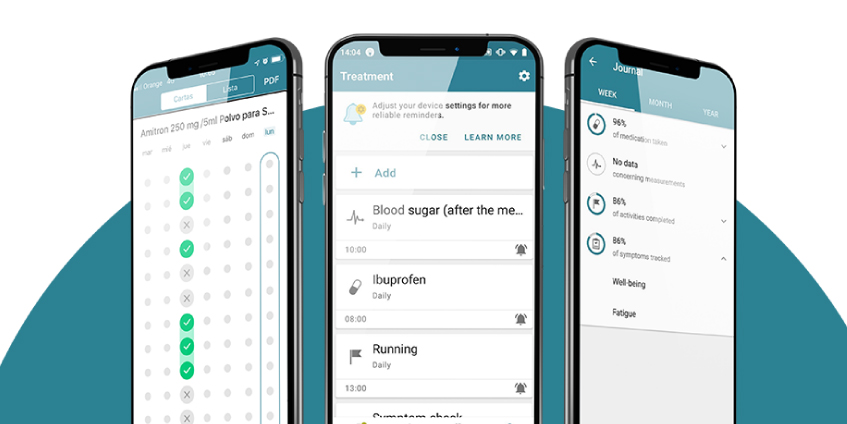 It assists patients to schedule medicine intake as per the prescription, track sleep, drink water, and remind them about taking medicines. Simply put, this feature can facilitate patients to track their health goals effectively.
IM and Video Chat
In this pandemic age, these features are highly beneficial as they help patients and doctors come in physical contact. People can raise their questions or say symptoms to doctors from their homes. Real-time IM and video chat can enable patients to communicate with their doctors as and when necessary. 
Payment Gateway
This feature is integrated into the app to ensure swift and secure online payment to doctors. With the help of this feature, patients can conveniently pay the fees or health insurance premiums. 
Cloud Integration
This feature is essential in advanced healthcare apps. Cloud integration enables healthcare organizations to keep the patient's database accessible anytime and from anywhere. 
Reviews and Ratings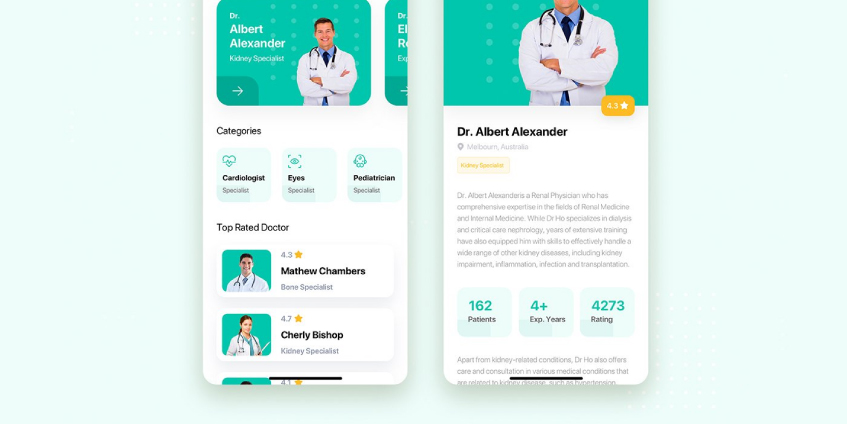 Patients or app users can put reviews and ratings for doctors using this feature. It assists other patients to find the right doctors in the future. 
All these features and other features are in line with the healthcare app development trends. The mHealth app development company has to face multiple challenges while developing customized apps. Let's go through some of these challenges. 

Prevalent Challenges of Healthcare App Development Domain
Though technology evolves rapidly, the healthcare app development companies still strive for addressing the most common challenges including-
Compliance and Regulations
This is the biggest challenge for healthcare app development. The healthcare sector is one of the most heavily regulated sectors in the world. Almost every country has its set of regulations for mHealth apps.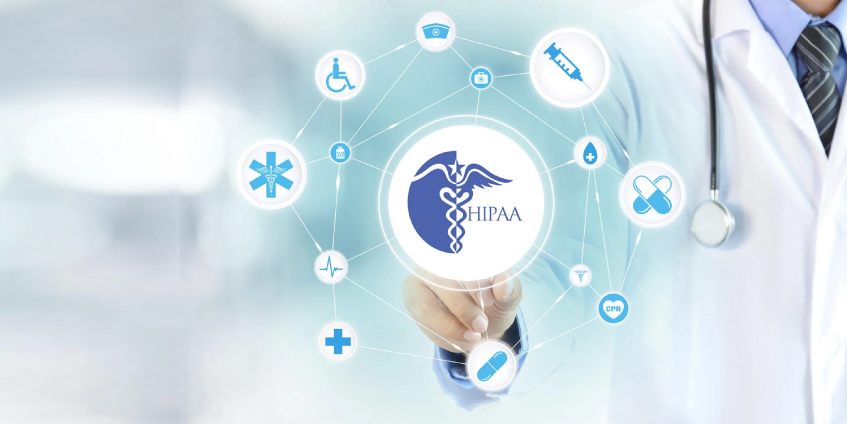 For example, the USA has imposed HIPAA and PHI regulations along with GDPR, NIST, and other rules. HIPAA-compliant healthcare app along with meeting other regulations is necessary for the USA. If you want to come up with a customized healthcare app in Canada, you need to follow PIPEDA guidelines. 
Meeting all compliance and regulations-related needs is quite a challenge for app development companies. Only experienced app development companies can address these requirements effectively. 
Data Security and Privacy
Patient's confidential data and privacy must be protected in digital healthcare solutions. Unsecure storage can make hackers successful, and healthcare organizations need to pay heavy penalties. 
Therefore, it is necessary to build a healthcare app that keeps focusing on data security and privacy protection of the users. 
Integration with Multiple Devices
Every day, a number of new devices and tools are entering the healthcare sector. Interoperability between these devices remains a big problem for organizations and app developers alike.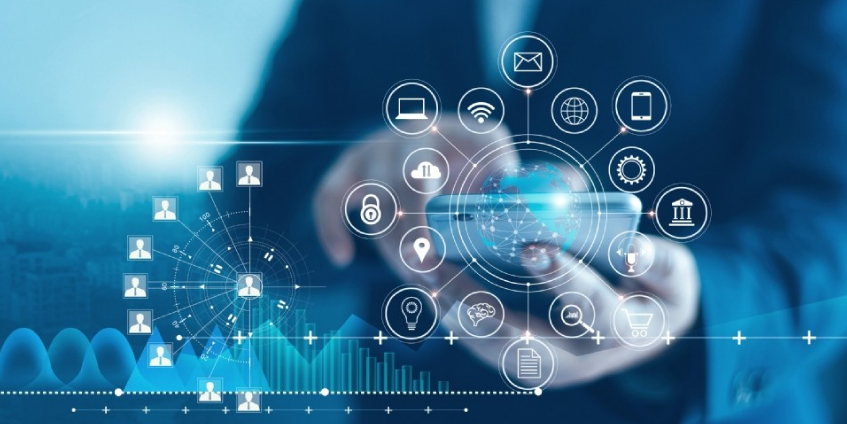 Integration of IoT in healthcare has opened the doors of new opportunities, but it has its own set of challenges for app developers. It is necessary to integrate the app with multiple devices securely and effectively. 
Concluding Lines
Healthcare app development services are getting more advanced with time. As a result, we witness the advent of robust and feature-rich healthcare apps. We can expect that reputed mHealth app development companies will bring complete digitalization to the thriving healthcare sector through user-friendly and secure apps over the period. 
Solution Analysts is a leading healthcare app development company. Our in-house team of experienced mobile app developers can build feature-rich digital healthcare solutions. We take care of every detail while addressing the challenges of mHealth app development. We use AI and IoT in healthcare apps to make them more advanced and user-friendly.