The thriving financial sector undergoes a radical transformation. In the wake of cryptocurrency and digital payment solutions, fintech startups have started leveraging advancements of technologies to offer services in the niche segments of asset management, insurance, lending, and even open banking.
Diversification and complexity of Fintech startups require functional and non-functional characteristics to understand their offerings thoroughly. Recently, Cambridge Center for Alternative Finance has given a taxonomy of financial services based on eleven different perspectives. Let's understand the top trends of the fintech sector for the year 2021.
Top Fintech Sector Trends Set to Dominate in 2021 and Beyond
Market Provisioning
This is a broad and significant aspect that involves enterprise-grade digital solutions and emerging technologies. This trend is segregated into five categories-
Enterprise Technology
It comprises API management and enterprise blockchain with a combination of emerging technologies like AI and ML. Fintech mobile app development solution based on enterprise technology is useful for digital accounting, electronic invoicing, and gets useful insights for management and business intelligence. The solution works by using the power of cloud computing. Enterprise technology is one of the most popular and prevalent subdomains for the market provisioning domain.
Digital Identity
Banks and financial institutions bank upon biometrics, and KYC solutions for offering their customers additional security. Digital identity is an important subdomain for preventing online fraud and managing associated risks effectively.
Alternative Credit Analytics
These days, online credit lines and instant loans are in vogue. Fintech startups can grow their businesses by integrating this trend. It enables financial institutions to get alternative credit ratings and credit scores of prospective customers. Real-time credit score can assist financial institutions to approve or reject the loan instantly.
Alternative Data Analytics
It consists of psychometric analytics, sociometric analytics, and biometric analytics. Proper data analytics can enable fintech companies to make informed decisions in real-time.
RegTech
RegTech or Regulation Technology is relatively a new stream of market provisioning domain. It facilitates financial companies and fintech startups to follow all the prevalent regulations with the help of risk analytics, dynamic compliance, market monitoring, blockchain forensics, and due diligence. Over the period, RegTech will gain ground as more financial institutions will strive for meeting complex regulations.
Digital Lending
This is one of the most active domains in the fintech sector. Many financial institutions consult the top fintech app development company for offering their customers digital lending solutions. Digital lending consists of customized credit solutions, crowd-led microfinance, invoice trading, balance sheet lending, and marketplace lending.
Digital credit solutions gain ground swiftly across many countries and this trend is here to stay in the year 2021. Be it cash advance or consumer purchase financing, credit solutions can help merchants, fintech startups, and consumers alike.
Digital Capital Raising
This aspect is responsible for the growth of the crowdfunding trend. It fuels two types of crowdfunding- non-investment-based crowdfunding and investment-based crowdfunding. The fintech app development solution enables crowdfunding companies to get a donation or reward-based crowdfunding under the non-investment category. Digital capital raising also enables companies to get funding based on equity, real estate, and revenue or profit-sharing.
Digital Savings
In recent time, due to the COVID-19 pandemic, equity and money markets have witnessed a lot of movements. Digital solutions on the money market, equities, and mutual funds provide customers a highly convenient and secure way to invest. They can save or invest any amount. The savings-as-a-Service facility can remain available through a digital savings solution. People can also invest in micro-saving schemes using their smart devices. Collective or pool-based solutions can also be digitized with the help of a customized digital savings solution.
Digital Payments
Digital payment solution has made cross-border P2P (Peer-to-Peer) transactions possible. Simply put, all digital remittances including domestic and cross-border transactions or any sorts of money transfer services can be available to your customers globally. Digital payment services also offer bulk payment solutions and PoS or mPoS solutions. What's more, digital wallets are gaining popularity swiftly and many fintech startups can see a lot of opportunities in this emerging trend. It is easy to provide facilities like top-ups, recharge, and utility bill payments using digital payment solutions or eWallets.
Backend services for digital payments include payment gateway integration. E-Commerce stores and retailers can facilitate their customers to pay using multiple ways including credit or debit cards, UPI, and net banking.
Digital Banks
Be it retail or MSME (Corporate) banking, customers want a digital experience every time when they access the banking services or make online transactions. Online or digital transactions are more secure, swift, and convenient for customers. What makes these transactions more popular is the fact that even non-technical persons or customers can easily use them through their smartphones.
The Banking as a Service (BaaS) has made it possible to provide banking to costumes who have no access to the physical banks. The concept of digital banking has expanded to marketplace bank and agent banking for cash-in and cash-out options.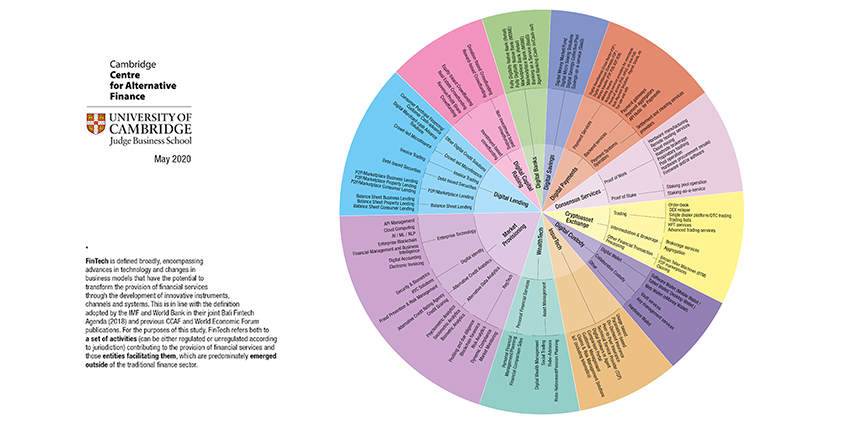 Consensus Services
This service is still in a nascent stage. It integrates various aspects including cloud mining, remote hosting services, proprietary hashing, and pool operation. It also offers a Staking pool operation for enabling multiple stakeholders to combine their computational resources. In a way, fintech stakeholders can earn the block rewards by uniting staking power.
Another aspect of consensus services is Staking-as-a-Service (SaaS), which is a cost-effective option for accomplishing pool operations.
Consensus services can play a vital role in decision-making, and in the coming years, various industry sectors will witness the rise of these services.
Cryptoasset Exchange
Cryptocurrencies are highly popular across the world. Many companies and individuals deal in various cryptocurrencies like bitcoin and ethereum. Several fintech startups have come up with bitcoin and cryptocurrency wallets to enable their customers to deal with these currencies.
The year 2021 will witness more activities in trading, transactions, and clearing of cryptocurrencies, and as a result, trading bots, bitcoin teller machines (BTM), and other advanced devices or software will arrive over the period. The crypto asset exchange will be classified in trading, brokerage, and other transaction processing.
Read More : How Much Does It Cost to Develop a FinTech App?
InsurTech
The healthcare sector can be the greatest beneficiary of the insurtech domain. The insurtech section can provide a usage-based and parametric-based solution. It has brought the concept of digital brokers or agents into the limelight. Whether it is on-demand insurance or P2P (peer-to-peer) insurance.
Thriving insurtech domain enables insurance companies, third-party agents, and the healthcare sector to manage claims and risks effectively. The year 2021 will bring more innovative solutions for the insuretech sector.
Digital Custody
Digital custody consists of digital wallets that are used in mobile, tablets, and laptops. These wallets are classified into Software Wallet and Web Wallet (eMoney) facility. With this, online vault services and key management services are also a part of the digital custody under the hood of collaborative custody. This concept ensures safe and swift online transactions using eWallets or mWallets. From Google Pay to PayPal to PayTM- digital wallets are in trend worldwide. Digital custody will get more strength in the next couple of years.
WealthTech
Personal wealth solutions and online, robotic investment advisors are highly popular these days. People prefer online wealth management suggestions for investment and trading because the wealthtech solutions offer end-to-end features from advice to the execution of the selected investment plan. In other words, customized wealthtech solutions improve personal finance and asset management services. Be it financial planning for individuals or social trading, comparison, or management of assets, wealthtech-based startups can offer the best-in-class services.
Concluding Lines
Emerging technologies like AI, AR, IoT, and ML can be integrated into the fintech solutions to get advanced and user-friendly solutions. As a startup, all you need to consult the top fintech app development company to leverage the benefits of the aforementioned trends to expand your services and increase ROI.
Solution Analysts is a renowned banking and fintech mobile app development company. We have built several robust banking apps for some of the most popular multinational banks in Asia and Africa. Do you want to grow your business using fintech advancements? Simply drop us a line at sales@solutionanalysts.com and we will contact you shortly.