Remote working has become a new norm in the pandemic age, and this trend is here to stay. As a result, many organizations have started integrating robust enterprise mobility solutions into their business systems. 
As technology evolves, we will see the advent and rise of new trends in the year 2022 and beyond. In this article, we are going to discuss the top technology trends that are going to shape the future of mobility for modern enterprises. 
Before moving to these trends for 2022, let's have a glimpse of the future of mobility. It is an outlook of all prevalent and upcoming trends that drive enterprise mobility in the future. It is based on the recent report of Gartner. 
5G Network

Advanced Wellness, Health, Safety, & Compliance Technologies

Frontline Worker Technologies

Wearables

Workplace Analytics

Continuous Endpoint Experiences

Augmented/Virtual Reality

Visual Intelligence

Metaverse (Powered by Facebook)
With the rise in popularity of digital transformation solutions and remote working, most organizations turn to enterprise mobility by using these upcoming trends. Emerging technologies like AR, VR, MR (Mixed Reality), and Metaverse (a concept by Facebook) can enable stakeholders and employees to interact and collaborate with ease. 

Top Five Enterprise Mobility Trends 2022
As digital transformation has started gaining ground in the corporate sector, we witness a steady rise in the popularity of enterprise mobility solutions. Here are the top trends to watch for enterprise mobility in the year 2022 and beyond. 
Advent of 5G Network
The advent of 5G cellular networks and Wi-Fi 6  will bring revolutionary changes in connectivity and communication. Organizations can leverage their benefits in strengthening remote work practices and improving collaboration.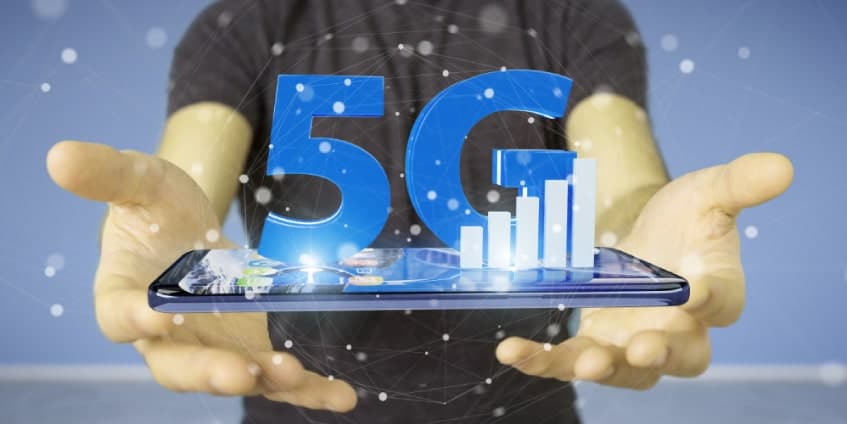 5G is expected to improve connectivity significantly with faster data rates up to 10 Gbps and low latencies. Wi-Fi 6, on the other hand, is useful for improving performance and ensuring better network speed. 
The combination of 5G and Wi-Fi 6 can help enterprises in better data management and improved collaboration while ensuring stability in video conferences. High-speed Internet connections enable companies to make the most of enterprise mobility solutions. 
A reputed mobile app development company can integrate features like video conferencing to enhance collaboration and improve productivity. It can also assist companies to come up with 5G-ready apps to gain a competitive edge. 
Streamlining BYOD Approach
Bring Your Own Device (BYOD) model is useful for modern enterprises to adopt mobility strategy in ongoing business processes. It facilitates companies to save money on purchasing hardware and software while encouraging employees to use their own smartphones at the workplace. 
In a way, companies can improve employee engagement and cut down expenses on device purchases. As per the report, 31 percent of businesses have allowed employees to use their own laptops and phones for work. 
However, it is necessary for companies to configure all such devices with enterprise-level security to make the most of BYOD. Also, employee devices should have a common operating system across all the devices to enable the in-house IT team to monitor them. 
Also Read- Impact of AI and ML on Developing Enterprise Mobility Solution in 2022
AI-based Chatbots
When we talk about enterprise digital transformation, we just cannot ignore AI and ML technologies. When we implement the BYOD approach in the enterprise or use mobile devices at the workplace, AI can assist in handling routine and mundane tasks. Self-learning algorithms will help reduce human workload while assisting the customer support center.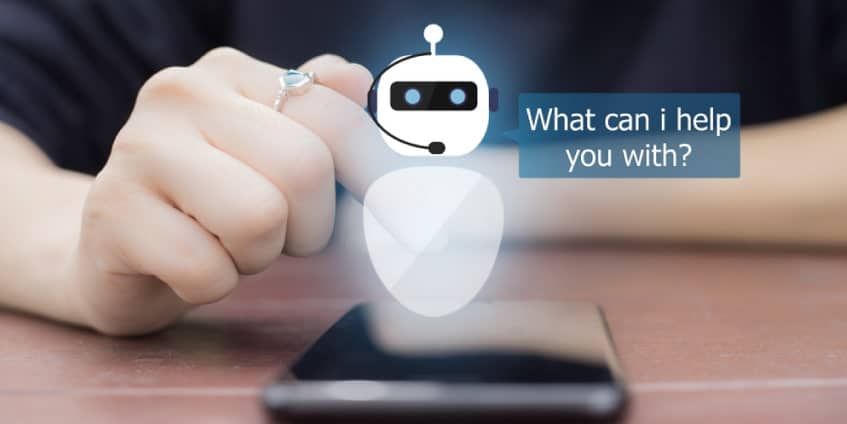 Another important AI-based trend is chatbots. As tiny yet powerful software, chatbots enable companies to automate processes related to customer support and services. Chatbots can be considered as the important mobility trend in enterprises because they can work seamlessly and on a 24/7 basis on websites and mobile applications alike. 
An AI app development company can come up with advanced chatbot applications for B2B and B2C organizations. On one hand, such apps can improve collaboration and on the other hand, they can enhance customer experience. 
Talking about the industry sectors, chatbots can be implemented in the banking, retail, hospitality, and healthcare sectors. 
Hybrid Cloud
A type of cloud computing environment that has workload portability and is capable of managing two or more environments is known as a hybrid cloud. 
Several companies have already utilized this technology to simplify complex business processes like customer relationship management, expense report management, and time tracking. Some of the key benefits of hybrid cloud for enterprises are-
Better support for a remote workforce

Improved security and risk management

Rapid adaptability for market needs

Enhanced data management and scalability
Cloud computing will remain one of the most significant enterprise mobility trends in the year 2022 and beyond. 
It is interesting to see how forward-looking enterprises will leverage the benefits of cloud technology along with advancements of emerging technologies like AI, AR, and IoT. 
Wearables
Wearable devices are easy-to-carry as compared to smartphones and other big gadgets. After gaining popularity in the form of fitness bands and smartwatches, wearables are now set to become one of the leading enterprise mobility trends in the years to come. An IDTechEX report has stated that globally, the wearable market may cross $150 billion by 2026.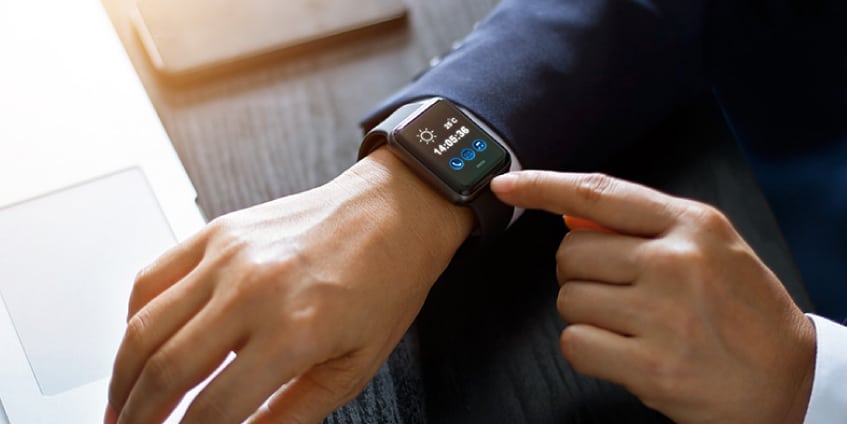 Leading mobile app development companies can make wearable apps with desired features to integrate into the business ecosystem. Enterprises can get the following benefits of wearable-based solutions. 
Improved Productivity
Wearables are useful for presenting various corporate information in real-time. Companies can use wearables and related apps to enhance employee productivity and improve business operations. 

Making Workplace Safer
Wearables can make communication highly effective at the workplace. Users and company management can easily fetch data by integrating different sensors in wearables. It further makes the workplace safer.
Secure Handling of Information
Wearable app development companies can integrate wearable apps while following all enterprise-grade security standards to protect the confidential data of enterprises and employees. In a way, secure data handling remains possible. 
Concluding Lines
Mobility has the capability to bring enterprise digital transformation. Customized enterprise mobility solutions are built to support remote working and flexible working environments. The pandemic age has already made enterprise mobility more important than ever. We will see all these and other trends to shape mobility in the year 2022 and beyond.
Solution Analysts is a leading enterprise mobility solutions provider. We assist global enterprises to bring automation and integrate digital transformation into the workplace. Our in-house teams of experienced professionals can assist you to take your enterprise to a new level by integrating top-notch mobility solutions.