Every sector offers something extra to customers in this digitally-driven world. Talking about the BFSI sector, it is necessary to transform the legacy working style into an online and rapid financial system to attract tech-savvy customers. 
Digital transformation in finance industry enables fintech startups and banks to offer advanced features and seamless access. Here, fintech app development comes into the picture. 
Fintech companies integrate technological advancements into the thriving finance sector to resolve issues related to human errors. But then, as technology evolves, fintech startups and other financial firms have to redefine themselves by embracing fintech software solutions. Reputed fintech app development companies can help them achieve this objective. 
These days, AI and ML technologies remain at the core of feature-rich fintech solutions. The combination of these futuristic technologies can benefit fintech startups and established enterprises alike. They can enhance efficiency and improve customer services with the help of advanced solutions. 

You may raise the question- how come AI can help the banking and fintech sectors? This post gives a detailed answer to this question. 
Major Benefits of Artificial Intelligence for Banks and Fintech Companies
Artificial Intelligence technology is useful for efficient marketing of schemes, personalized user experience, effective financial advice, and better services in the fintech sector.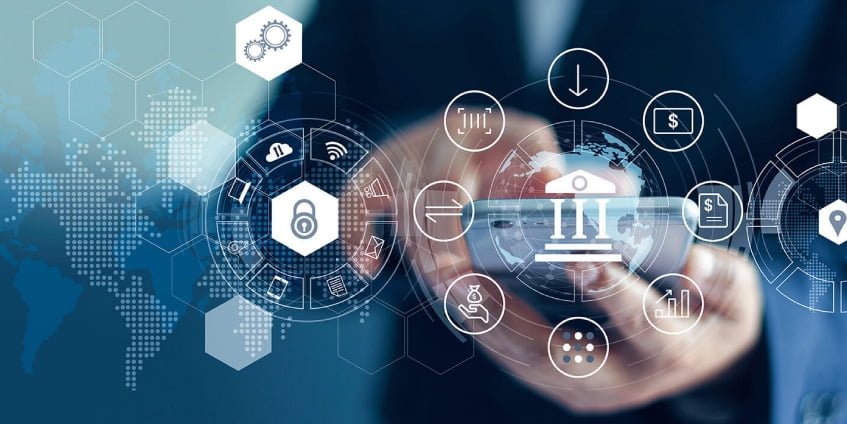 The thriving banking sector can come up with enhanced customer experience and customer-focused products to meet their ever-changing needs effectively. 
Both AI and ML technologies make this possible. What's more, AI can offer other benefits in fintech and banking sectors including-
Effective Claim Management and Real-time Fraud Detection
AI-enhanced solutions are designed to collect evidence and other important data from various sources including a customized financial app. 
After learning and monitoring the user's behavior thoroughly by analyzing this data, these solutions can send warning signs of a fraud attempt to banks and fintech companies in real-time. 
Also Read: Digital Transformation: Accelerating The Change In Fintech
Machine Learning, together with AI, is used for effective claim management. Banks and insurance companies can automate the claim handling process for reducing processing time and quickly settle the claims. 
AI-based algorithms can assist fintech or insurance companies to detect frauds and enable them to take the necessary action. 
Improved Security
This is one of the biggest benefits of AI for the fintech industry. AI-powered fintech software solutions can ensure the high security of personal and confidential information.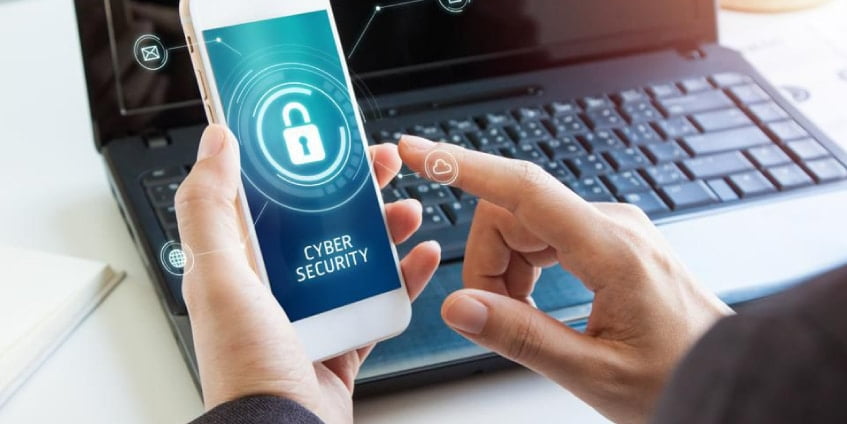 These days, cybercriminals find new ways to breach the customer's financial and sensitive data. It is the responsibility of banks and fintech companies to follow the protocols and regulations rigorously to protect their customers' data. 
With AI, it is possible to integrate the next-gen security system into the financial industry. It makes the company's system impossible to hack. AI-based security systems can also prevent online frauds and flag suspicious transactions in real-time. 

Better Analysis of Clients' Risk Profile
AI app development enables fintech companies and banks to detect the customer's or applicants' financial risk profile through advanced features. AI-powered features can automate the client profile development process based on their risk score. 
All the available data for the customer or applicant is thoroughly checked to detect the accurate risk score. Based on this score, banks or financial companies can offer customized products to applicants. 
Digital transformation in finance industry can bring automation in the risk profile and analyze it more accurately. 
It is necessary to avoid any bad debts and eliminate human errors that lead to loss. Fintech startups do not afford any mistake in loan disbursal, and efficient risk profile analysis can assist them to achieve this objective. 
Efficient Contract Analysis
Machine learning and AI can easily handle contract analysis in the finance sector. The machine learning model can effectively handle the routine through the tools like OCR (Optical Character Recognition).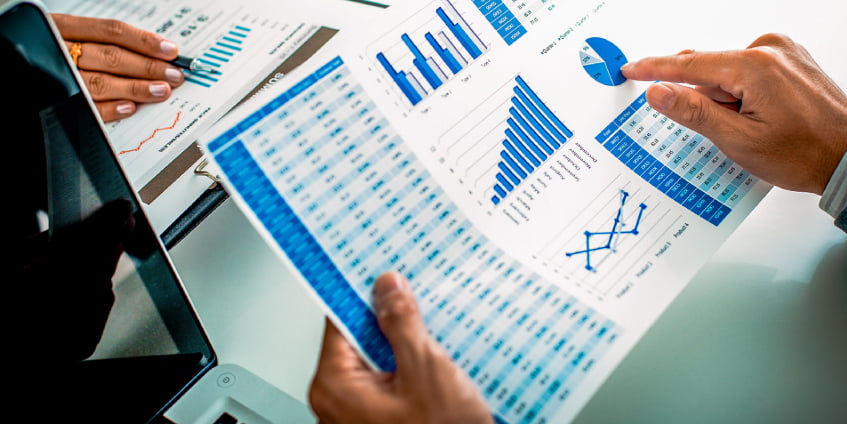 This tool can digitize a hard copy document and the NLP (Natural Language Processing) model can quickly interpret and correct the contact. It is easy for financial institutions to add formulas to the digital contract for ensuring accurate calculations. 
Better contract management on a regular basis can take the financial startup or a bank to a new level. Here, the fintech app development company combines ML, NLP, and AI to make the process swifter and more efficient. 
Chatbots-based Experience
AI software or chatbots can provide interactive communication and a humanlike experience to visitors or customers. 
AI app development makes it possible for chatbots to answer the user's questions and guide them while understanding their requirements. AI-based chatbots work on a 24/7 basis and take feedback or suggestions from the customers. 
Here, fintech app development companies utilize Natural Language Processing (NLP) technology to integrate customized chatbots into fintech or banking apps. Chatbots can make the fintech app more user-friendly and appealing. 
Enhanced Decision Making
AI technology is known for providing actionable insights for quick and effective decision-making. Insurance company's leaders and agents can utilize data-driven management to make informed decisions as and when necessary.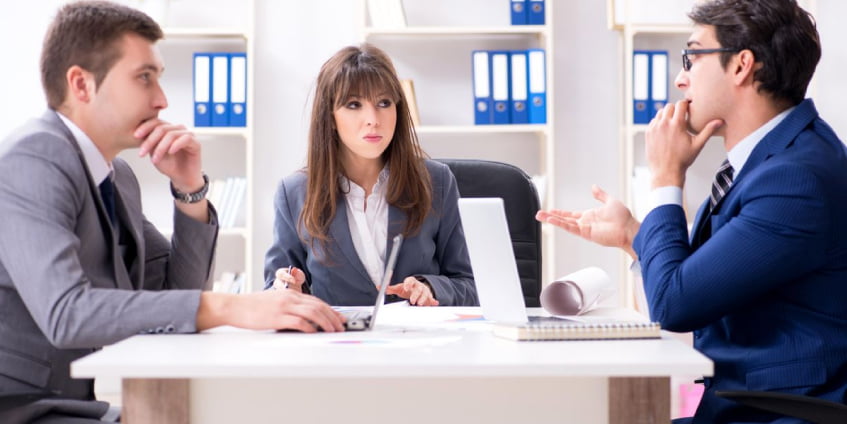 Here, the machine gives more accurate answers and suggestions based on analyzing the existing data and predict the precise future.  
The AI technology, together with ML, neural networks, and big data analytics, offers accurate financial forecasting for fintech startups and banks. It is possible for fintech startups to make the decision accordingly and stay ahead of the curve. 
Fintech app development companies can get insights based on forecasting algorithms and evaluate the risk profile of customers. 
Also Read: How Much Does It Cost to Develop a FinTech App in 2021
Concluding Lines
In a nutshell, AI app development is a present and future of the BFSI and fintech industries. It is possible for financial companies to upgrade their operations, improve customer experience, and increase the overall security of operations through AI. You can make the most of AI in a customized fintech software. This is why fintech companies and banks invest heavily in fintech app development these days. 
Solution Analysts is a renowned fintech app development company. Our in-house team of experienced developers has assisted several fintech and banking startups to thrive with advanced fintech software solutions. 
Do you want to leverage the benefits of digitization and automation for your enterprise? We use cutting-edge tools and technologies to bring automation and transform core financial processes digitally.