Digital transformation has become an essential part of a business strategy in the finance industry. The finance app development leads financial institutes to digital transformation by ensuring faster processes, meeting regulatory requirements, and improving customer experience. The evolution of digital transformation trends in the finance sector is responsible for the rise of fintech, and remains beneficial for financial companies. 
Without discussing the impact of digital transformation in fintech industry, let's go through the key aspects that are transformed in the finance sector through customized digital solutions. 
Scope of Digital Transformation in the Finance Sector
Here we highlight a few aspects in which the digital transformation can bring radical changes. 
Enhances Agility
It improves the finance company's capability to give an effective response to disruption on the basis of past events and experiences. Financial firms can find ways to bring innovative solutions based on actionable insights. 
Improves Risk Assessment
The finance sector is a highly regulated sector, and it is necessary for any finance company to store and share the customer's data with utmost security. Digital transformation can assist it with improved risk assessment. 
Increases Collaboration
Digital transformation solutions can improve communication and collaboration across different departments of the company. It is easy to work collaboratively through advanced operational models to achieve a common goal. 
Be it a digital payment solution or any fintech solution, the impact of digital transformation is visible in every form. Let's dig deep into the digital transformation trends that impact a financial sector and explore the changes they bring in traditional financial services. 
Impact of Digital Transformation Trends in Fintech Sector
The fintech or financial technology sector consists of all emerging technologies that are useful for banks and other financial institutions. From the use of ATMs to the recent trend of open banking app development, the fintech sector has brought revolutionary changes in traditional financial services. 
With the integration of digital transformation solutions, the finance sector can bring automation to various business operations and elevate the customer's experience. When it comes to fixing operational issues including budgeting, offering customer support, and detecting frauds, the fintech domain lends a helping hand to the BFSI sector.
This is a reason why many financial institutions have started embracing FinTech in their existing systems. 
An official prediction has stated that fintech will grow by 25 to 30% between 2019 and 2025. All thanks to digital transformation trends, the fintech industry is gaining ground globally. 

Here are the key digital transformation trends that impact the fintech industry-
Cybersecurity through AI
In a research report 'Why AI is the future of financial services', it is mentioned that leading financial service companies attribute 19% monetary growth to their AI initiatives. Together with Machine Learning (ML) and NLP (Natural Language Processing) concepts, AI has brought significant changes in the financial processes.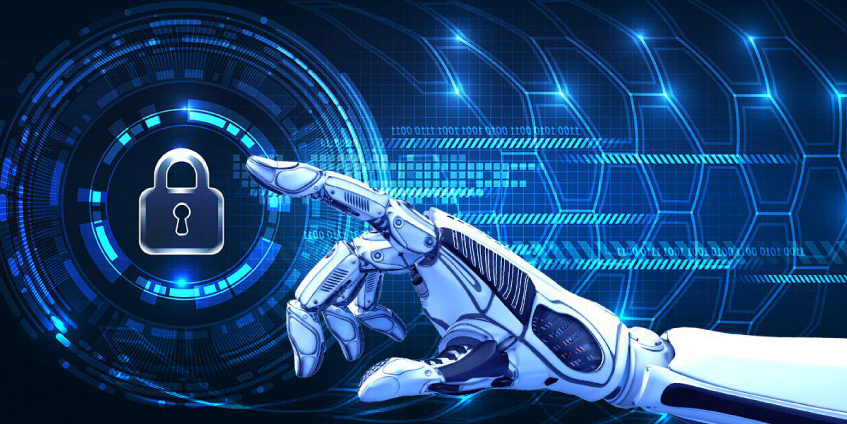 However, its vital role is in fraud detecting and predicting its possibilities. Credit card companies and lending institutions take the help of an AI app development company to get advanced solutions to perform background checks and fulfill regulatory standards effectively. 
What's more, sophisticated AI effectively prevents losses occurred due to increasing cybercrime. This technology also plays a vital role in improving customer experience by providing actionable insights to the company's management. AI, together with other emerging technologies, can work wonders in the fintech sector in improving key processes.  
Also Read- How to Build an Effective Personal Finance Application
Transformation through Blockchain
We know blockchain as a groundbreaking technology that powers cryptocurrencies. But, as a robust technology, blockchain can transform the key processes of financial companies effectively. This is a reason financial service providers have invested a whopping $552 million in this technology. Blockchain and its associated technologies have immense potential to grow and impact financial services in the future. 
A centralized, secure ledger system of blockchain technology can offer strict controls to audit data and smart contracts. It also increases the user or customers' trust by increasing transparency and reducing the risks of human errors. Therefore, many financial institutions including microfinance companies and even stock exchanges count upon blockchain technology. 
Personalized Experience using Chatbots
A personalized experience is imperative while offering swift and secure digital payment solutions. People tend to use apps that can give them an excellent experience through all necessary features and seamless functionality. AI-powered chatbots are useful in giving a personalized experience.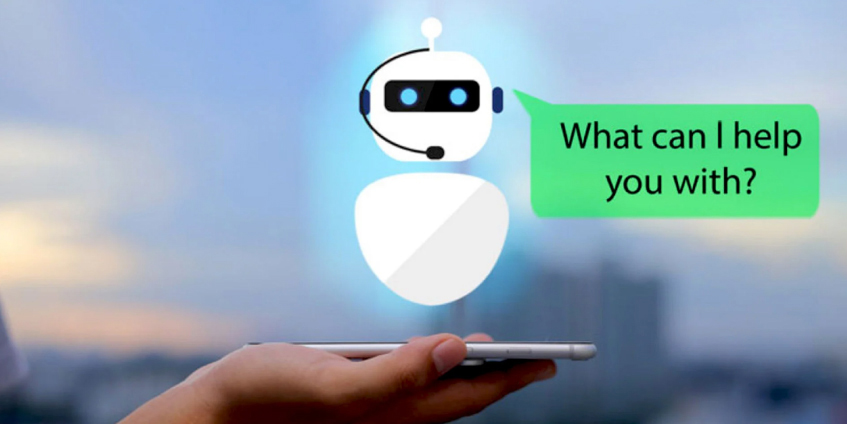 These chatbots can work 24/7 without human intervention and serve the customers with all necessary information quickly. 
Advanced chatbots can give a humanlike interaction experience to the users and resolve their issues or accept feedback. Fintech companies can fetch the data and analyze the same using AI technology to serve their customers more effectively.
Banks, financial organizations, and even insurance companies can utilize chatbots for offering better services and support to their customers.
In the coming years, chatbots will work more intelligently by processing more data in a shorter time. 
Innovation through Disruptive Technologies
Think of PayPal, Google Pay, and ApplePay. All these are examples of innovative digital payment solutions. Amid the customer's paradigm shift from traditional, cumbersome banking processes to convenient digital services, these eWallets or mobile wallet apps have gained ground swiftly. The success of these innovative products has inspired various fintech startups to come up with such user-friendly solutions for online transactions. 
In the coming years, we can certainly expect that open banking will bring revolution in the fintech sector as a disruptive concept. Other disruptive technologies including IoT are also capable of bringing innovative fintech products to the market. 
Concluding Lines
In a nutshell, digital transformation has a significant impact on the fintech sector. Worldwide, banks and other financial organizations have started leveraging the benefits of digital transformation and automation through fintech app development. It is fair to mention that traditional financial service providers need to adopt new business models for transforming their processes and staying ahead of the curve. 
Solution Analysts is a leading finance app development company. Our in-house team of experienced app developers takes care of every aspect while developing customized digital payment solutions or advanced fintech applications. With the help of cutting-edge tools and technologies, we assist you to implement digital transformation in your financial institution.