On-Demand Apps have taken industries by storm with its efficiency and ROI. It helped several companies to expand and reach several un-penetrable segments of the market which businesses couldnt reach before. From Food Delivery start-ups like DoorDash and Postmates, to Shopping apps like Amazon to Logistics and courier management apps like On Fleet and Delivery Mark, we see that On-Demand App development can simplify complex business processes.
Recently, a lot of countries saw the global On-Demand Taxi App Uber start its own package delivery services. A Lot of individuals and Companies who wanted parcels to reach their dear ones, opted to use their services since it was fast and more economical as compared to the traditional courier apps.
How did they manage this feat? Well, Uber took advantage of the fact that they are the most downloaded Taxi App and had a ready user database. Also post pandemic, they identified that most businesses were seeing delays in transportation and courier services. This would however have not been possible without the help of a mobile app that not only gave users control but also businesses and drivers.
Similarly, logistics and courier startups, who work on thin margins are always looking to increase delivery capacity inorder to increase volumes and thereby profits; can in fact achieve these goals via a simple On-Demand mobile application.
It not only helps them automate business processes but also helps them forecast, predict demand, delays and warehouse requirements. This would just help in increasing business efficiency and delivering a hassle free management process. At Solution Analysts, we excel in creating On-demand courier apps/ On-Demand Logistics app to help achieve companies their goals.
Let's look at how courier delivery start-ups who aspire to become the next Fed-ex, UPS or DHL can benefit from an app.
Be In Control with Real Time Tracking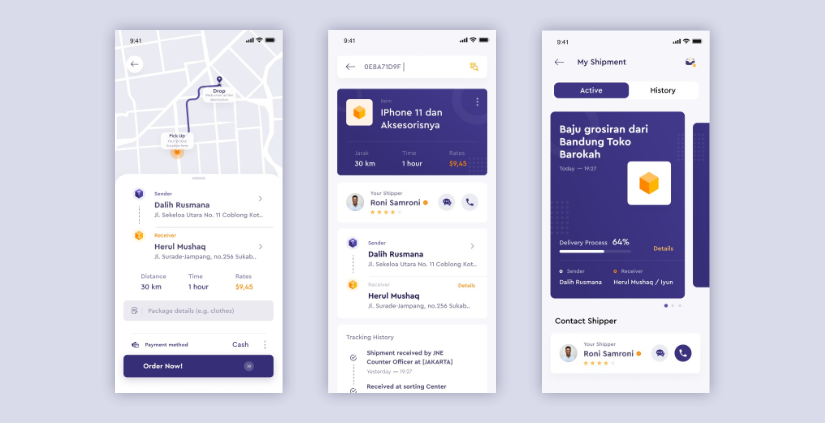 A Courier app can be created for control both from the users side to the delivery businesses. From giving functions like book a parcel for "X" cost with Expected delivery time and date, to confirming the booking based on the fleet and transportation network availability, to tracking the parcel, to making warehouse arrangements form the admin panel with pre-uploaded paperwork; a courier business can remain in full control of their transactions with an On-Demand courier app.
AI powered Package Assessment Standards.
A feature-rich on-demand delivery app solution can offer a high amount of convenience to customers and also reduce the dependability on manpower by giving AI driven solutions that can identify and assess if packages are within the standards that have been set by the industry.
Eg: There are certain limitations in terms of surface area and weight of the packages when it is being sent by specific means like air cargo, shipping or Road transport. By Having an On-Demand Courier app that gives a step-by-step assessment of whether the parcel meets the standards, one can know what the charges would be, if the package has chances of being returned etc.

Drive social and E-wallet Integrations
Companies can choose to provide specific integrations into their apps like share tracking on Whatsapp, Email, Call customer care etc. Companies can even choose to provide wallets in their apps so that once they confirm the booking, the amount gets automatically deducted from the customers' app.
Predict and Forecast Demand and Delays
With an On-Demand Courier app, it can be easy to see which seasons or which time of the year yield the maximum businesses. Eg: November and December see a surge in deliveries and packages owing to the holidays.
This way courier businesses can prepare and streamline operations to be able to meet these requirements. Similarly businesses can track if bad weather is going to play spoil-sport and can send push notifications or SMS to their customers letting them know the status of their package.
Better Warehouse and Space Management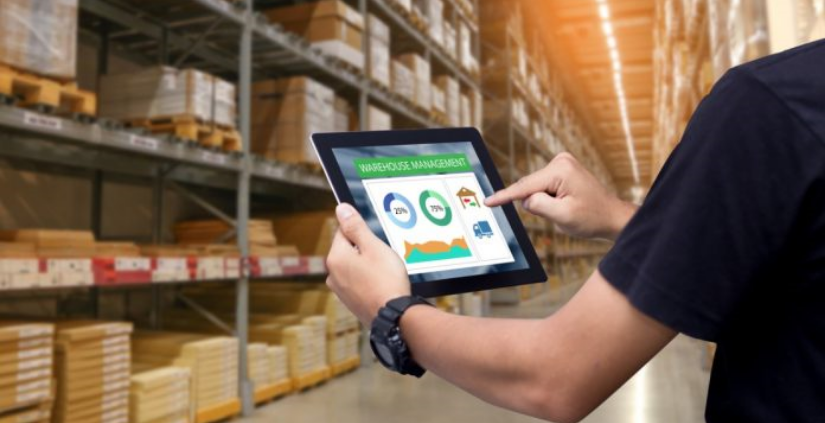 Courier Businesses can ensure easy fleet management, Warehouse management, and employee management features an On-demand Courier app. This will ensure that unforeseen expenses can be avoided as much as possible.
Contactless Procedures and Documentation with Real time access to information
The courier delivery process is highly complex and involves a lot of paperwork. But, the parcel delivery software can lend a helping hand in making the entire process simple and contactless. All necessary documents can be scanned and uploaded on a common server with the associated tracking id of the shipment.
This can be accessed by the channel partners real time when they have to receive the shipment at their ports or regions. This can reduce the risk of errors or extra custom duties.
Create a more satisfactory customer experience
With a feature rich on-demand courier app, courier businesses can ensure parcels reach on time and create a more satisfactory customer experience which can lead to repeat businesses. You can also have a feedback and review system which can automatically pop up on the customers screen once the package is delivered. It can also help in controlling costs and increase margins of the business.
At Solution Analysts we conduct in-depth research on the current market trends and competitors' apps before making a strategy for your dedicated courier delivery app, so that companies can focus on establishing a robust delivery network that can meet the growing demands effectively. Finally, you can hire a reputed courier delivery app development company like us with dedicated app developers if you are in a hurry to get your app up and started.