Just as we are working ourselves up to get properly excited about the latest version of Apple's iOS, a whole bunch of new emojis – over 100 to be exact! – are dropped by Apple on the iOS 10 Beta.

Emojis is fun elements that drop on the messages and help people express themselves in a merry fashion – even if it is to express anger or frustration. Pictures do speak a thousand words, and here we have 100 new emojis on the iOS 10 to express ourselves better on new chatting and social networking apps on Apple.
As Apple released the fourth beta of the iOS 10, watchOS and macOS, the company released updated or redesigned versions of over 100 emojis. It shared a few of them on its website and changes include gender options in few existing emojis. So, users can enjoy gender diversity in sports emojis (Go girl-power!). Also, more sports and activities are covered.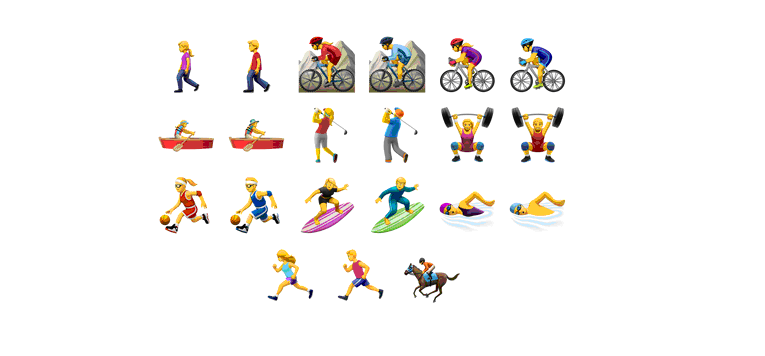 Gender diversity has also extended to the dancing pair, so users can now have two men dancing in addition to the two girls! The cats look different too! They have a flatter face and more expressions and whiskers. The exciting new addition is the boy and girl Sherlock emoji, catching on the detective fever!
A wider addition is the more family emoji options extending beyond the mono parental family option. Also, couples are no longer the conventional boy-girl, but same-sex partners and their families together can also express their love with the emojis.
Also, the pink heart and shadows add more depth and detail to the emojis. Looks like Apple is embracing the modern world and its cultural nuances in the most natural order.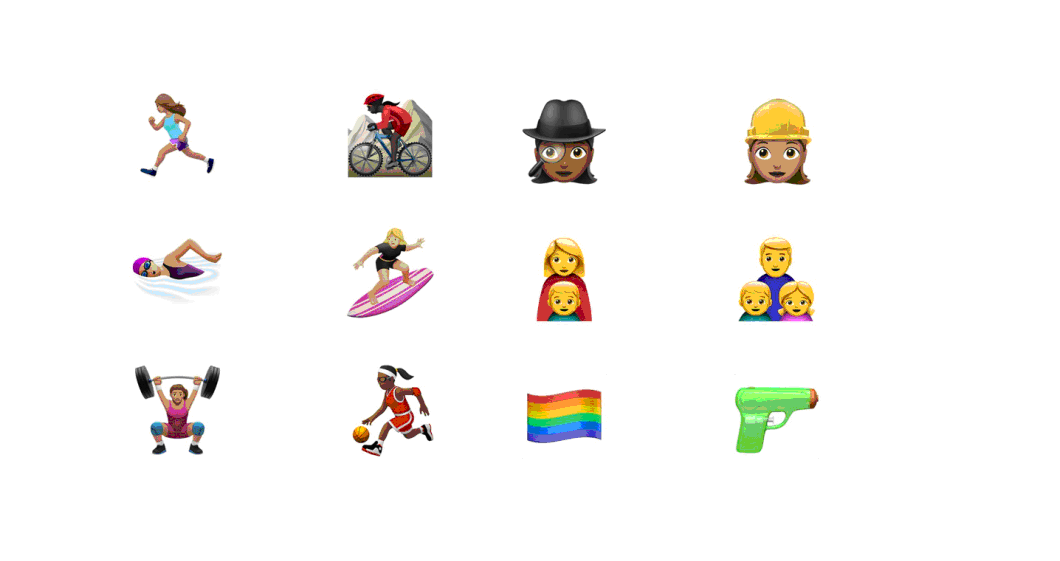 Going further to embrace and encourage the homosexual individuals is the Gay pride flag, colour diversity is captured with more sin-tone options and single-parenting is all the rage! Of course, women are free to choose their profession by pushing into the predominantly male domain of construction workers.
All the tension with people owning guns has been taken into account and the old gun has been replaced by a bubbly looking green water pistol.
Emoji will be more accessible with the new update as the QuickType word suggestion bar will also suggest emojis on the basis of what the user is typing. If the user is only sending an emoji, then its size will be three times bigger in the message.
Also, there is an emojify feature that will switch to an emoji keyboard. iOS will highlight words and user can tap them to automatically replace them with an emoji.
The update is likely to come through in the next few days on the beta updates of iOS 10 and macOS Sierra.
We are eagerly awaiting the arrival of the refreshing new emojis and to test them on our new apps that are waiting in the pipeline for release on the iOS 10.